The Magic of Christmas in Valtellina!
Each year, with the arrival of the holiday season, the magic of Christmas returns with markets, crafts, food, wine, music, folklore and good cheer. Valtellina is adorned with lights and colours that warm the hearts of the many people who choose the Province of Sondrio for their Christmas holidays. It is the perfect opportunity for you and your loved ones to find original gifts and taste delicious products while immersing yourselves in the enchanting Christmas atmosphere, amidst music and prayers.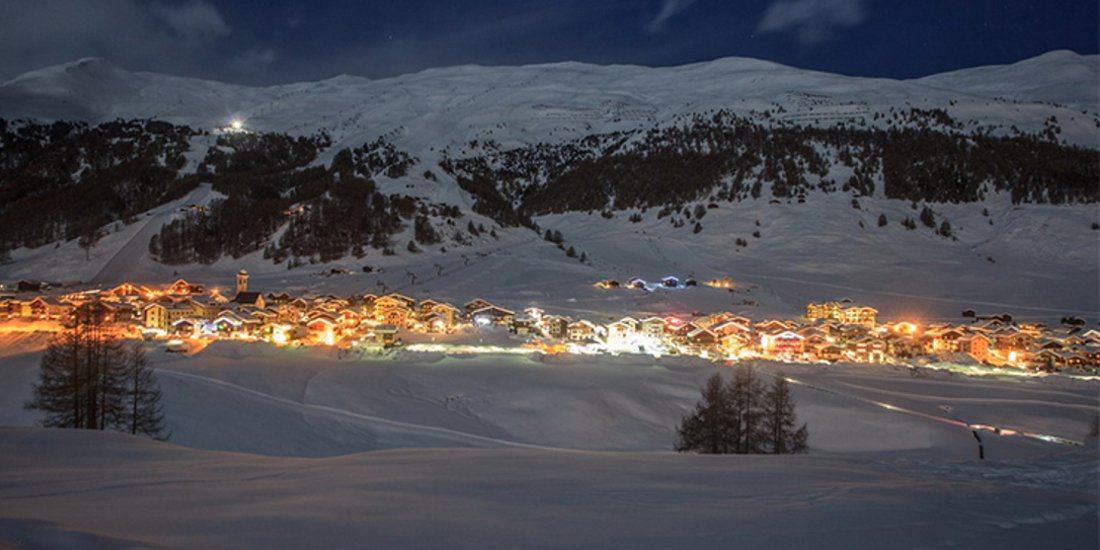 Christmas Markets in Valtellina
The yearly Christmas markets in Valtellina are attracting an increasing number of visitors from great distances. There are few locations in Valtellina without an inviting and wonderful Christmas market scheduled for the season. In Livigno, for example, the much-anticipated "village" of small wooden huts returns for the entire Advent period. The charming market held in Piazza della Chiesa Santa Maria features local crafts and traditional foods. Bormio and its Valleys also offer a Christmas atmosphere with markets where products can be exchanged, bought and sold. Further down the Adda River, Tirano and the surrounding area, including Aprica, are lit with colourful Christmas lights and warm hearts with their markets. Several days, between Mazzo di Valtellina, Villa di Tirano and Lovero, can be spent finding the perfect gift during the days before Christmas.

Sondrio and Albosaggia are two other places not to be missed. The Christmas Markets of Albosaggia are considered among the most folkloristic of Valtellina while Sondrio offers many events during the month of December, ideal both ofr adults and children. Even in Valmalenco, exactly in Lanzada and Chiesa Valmalenco, the Christmas markets are unmissable appointments where you can taste typical products and enjoy the magic Christmas' atmosphere.

Finally, in Valchiavenna, the Christmas markets are organized in Novate Mezzola, Campodolcino, Gordona and Chiavenna. Furthermore, in Madesimo, the appointment is with the 9th edition of the Wooden Huts.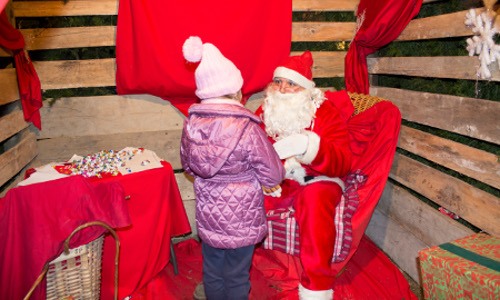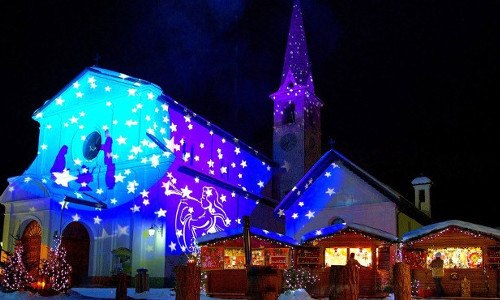 Nativity Scenes in Valtellina
The nativity is at the centre of Christmas and crèches of all types are very popular in Valtellina. For example, magnificent living nativity scenes are often set in the historical context of rural, alpine life. There are events to warm the heart and encourage reflection, like the one celebrated in the district of Vetto in the town of Lanzada in Valmalenco, now at its 27th edition, or the one held in the historic centre of Novate Mezzola. Many locations in Valtellina – including Gerola Alta, Valdidentro, Valfurva, Samolaco and Verceia – stage the Nativity of the Infant Jesus, each with its own unique features.

Traditional crèches featuring made-to-scale figures and settings are also valued and displayed throughout Valtellina. One example is the "District Crèches" in Talamona, an event now in its 29th year that showcases true works of art depicting the nativity. Another is "Morbegno Crèches", an itinerary featuring 13 incredible crèches scattered from the centre to the banks of the Adda River in this town located on the Bitto. Furthermore, there are two must-see nativity scenes with life-size figures: the crèche in Villa di Chiavenna and the "Large Crèche in Val Tartano".

Click here to discover all the events in Valtellina