As the ice melts, a journey into nature, art and good food
How many illustrious citizens share the province of Sondrio and the nearby valleys of Ticino and Graubünden. Italians in Switzerland and Swiss in Italy. How much amazing scenery could be said to be balanced on the border of two countries, separated by man but always united by nature that takes your breath away. Once the barriers of ice melt, the spring brings with it a desire to go beyond, to cover those few kilometres that, in both senses, separate Valchiavenna from Val Bregaglia. Two valleys bathed by the waters of the Mera River that have shared so much in terms of history culture and nature. It is as if the border did not exist, turning out, once more, to be an opportunity rather than an obstacle. Follow us in these short travel notes.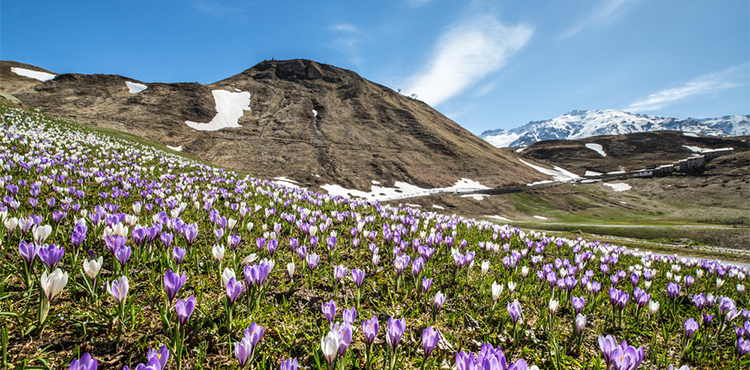 While it is still worth getting up early to enjoy a good ski in Madesimo where recent snow has brought a true end-of-season treat, at lunch time we suggest following the streams of melting ice down into the valley and visiting the tiny village of San Barnabain in the municipality of Villa di Chiavenna, just 9 kilometres from Chiavenna along the SS 37 state road heading towards the border at Castasegna.

Here, you simply must celebrate the reawakening of nature with a meal at Lanterna Verde, the first restaurant in the province of Sondrio to deserve, way back in 1997, a Michelin star for its cuisine and 2 forks for comfort. Brothers Tonola with chef Andrea and sommelier Antonio, helped by all the family, will treat you to a moment of pure pleasure with their culinary delights. This is generous, painstaking cooking that accepts no compromises, particularly attentive to local products that turn the art of taste into real works of art. Their many trout dishes are a must-try.

The ingredient, in this case, swims in the crystal-clear waters of the glacier in the river just a stone's throw from the restaurant. http://www.lanternaverde.com/cucina/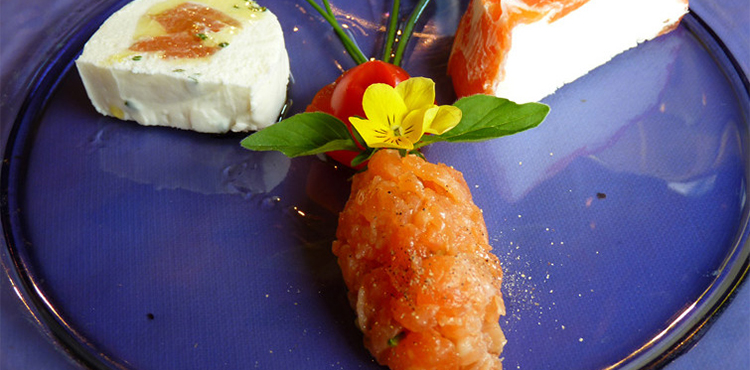 With mind and body satiated by the equilibrium and beauty of the dishes tasted, it will take you less than 10 minutes to cover the eight kilometres that, once over the border, take you to Val Bregaglia and, more precisely, to Stampa, place of birth of the internationally famous sculptor, Alberto Giacometti. Alberto was the best-known, most illustrious member of a family of artists, starting with his father Giovanni.

A citizen of the world, moving between Paris and New York, Alberto was always and profoundly linked to his home Valley. A visit to "Ciasa Granda" Bregaglia Museum in Stampa is a must. In such a small, quaint village, its roots still deep in its agricultural life and culture, you get the chance and pleasure to visit a museum worthy of big city. http://ciaesagranda.ch/

As you wave goodbye to the tidy prettiness of Bregaglia scenery, retrace your steps and after just 17 kilometres you will be in beautiful Chiavenna. Here you must take a stroll through the streets in the old town centre. Fabulous sights and noble palazzos need no particular description to convince you of their appeal.

A short walk from the station the centre of Chiavenna will bring you to historic Caffè Mastai and a chance to taste a slice of delicious Focaccia Fioretto. Or, if it is already dinner time, you will be spoilt for choice with the many crotti or grottoes where you can enjoy typical Chiavenna cooking. mhttp://www.valtellina.it/it/approfondimenti/pizzoccheri/i-crotti-della-valchaivenna).