On Valentine's Day fall in love… with Valtellina
If it really is the details that make the difference, Valtellina is the ideal place for surprising and surprises for lovers looking for an exciting Valentine's Day. Nature in Valtellina is amazing and powerful, capable of recharging your batteries, helping you to shake off the lethargy and stress of everyday life so that you can once again listen to your deepest, truest self and the sentiment that you have shared for however long with a person who is unique and special for you.

HEART AND NATURE. TIME TO … LISTEN

Our Valentine's Day idea starts with the magical silence of Val di Mello, a side valley to Val Masino and since 2009 the largest protected area in Lombardy. Put on your snow shoes, or just a good pair of boots and follow the path that takes you up the valley. As you walk, lift your eyes and let your heart rejoice in the unparalleled beauty of this place, a burst of energy that will make you feel glad to be alive and enjoying this spectacle. Repeating your mantra of "time to…" before you return to "civilisation" treat yourselves to a tasty stop in the warm atmosphere of Rifugio Mello.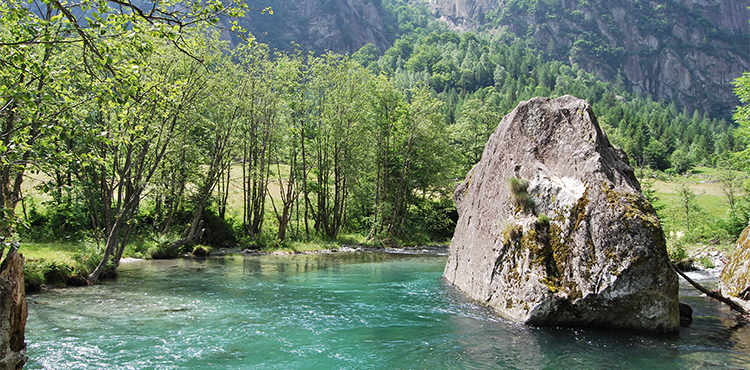 Two hearts and a shack, fine… better though if the shack is a beautiful, comfortable room in wood and stone. Even better if, after a wonderful walk in Val di Mello, you spoil yourselves with an afternoon of pampering and wellbeing. Take the Latin saying "salus per aquam" literally and visit the spa at the agritourism "La Fiorida" in Mantello. Emotions continue at the table, in the starred "la Preséf" restaurant at "La Fiorida". Absolutely top-quality food and creative preparation make dishes by chefs Gianni Tarabini and Franco Aliberti a real surprise for both the eyes and the palate. Amazement with every mouthful.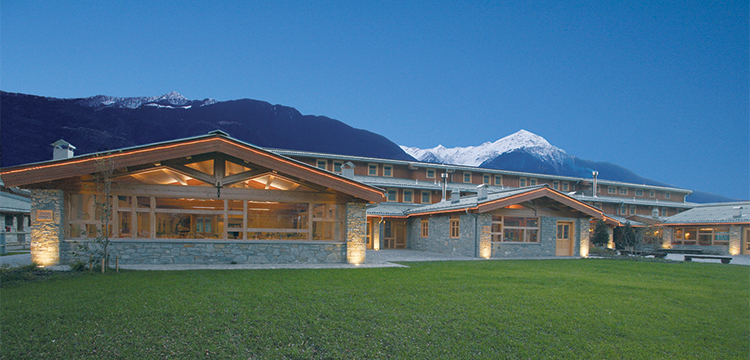 POETRY AND MUSIC. TIME TO … BE MOVED

If you manage to take a longer break that includes Valentine's Day, your romantic journey in Valtellina could even start with the notes and words of the great Fabrizio de André. On Saturday 11 February, at 9.30 pm in the Auditorium San Antonio in Morbegno, seven musicians from many different expressive backgrounds —singer-songwriting, indie rock and jazz— will be performing together, addressing, with a touch of class and personality, one of the themes dearest to Fabrizio De André: women. But there is more to this project-homage to the great Faber: a whole world made up of characters and stories told in a unique, inimitable way.