Valmalenco, a family-friendly winter destination
They call it "the marvellous mountains" for a reason – in fact for many reasons. Discover them in person by visiting Valmalenco with your family this winter. Don't miss the opportunity to experience the endless activities that the spectacular, snow-covered alpine setting of Valmalenco has to offer, especially in the winter season with its sports, tastes, relaxing atmosphere and culture.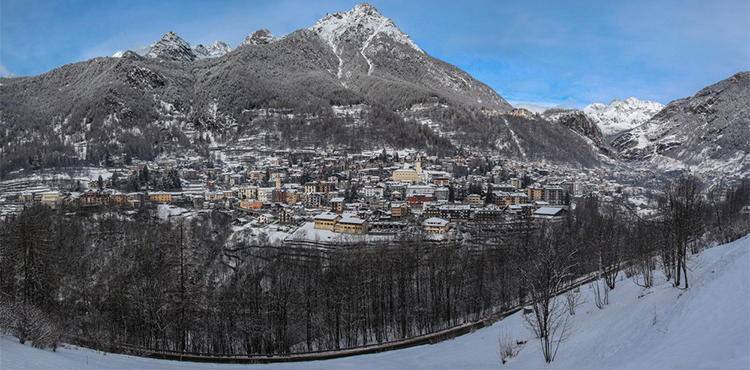 If you and your family are looking for the best alpine ski resort, try Valmalenco. It offers more than 60 km of downhill trails, 37 km of cross-country trails and numerous snow-capped peaks whose immaculate slopes beckon to the many fans of alpine touring.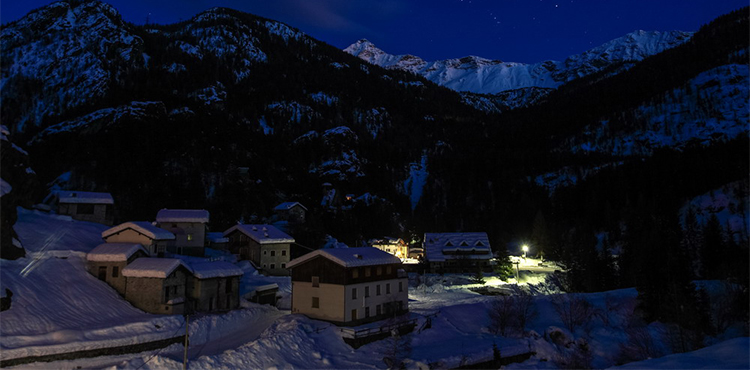 Alpe Palù, the home of downhill skiing

The Alpe Palù ski area is perfect for both young and old. It is accessible from Chiesa in Valmalenco, thanks to the famous "Snow Eagle", (the cable car with the largest capacity in the world, holding up to 160 people) and from San Giuseppe, thanks to the modern 4-person chair lift. The ski area is suitable for skiers of all levels thanks to its 17 trails (3 black trails, 8 red trails and 6 blue trails) with an average slope of approximately 40%. The "Thoeni" black trail is a must – despite the apparent 55% average slope, it is famous for its incredibly steep final wall. In addition, if one of you is a snowboarding fan, you can't miss the incredible snow park that is perfectly groomed each year by professionals at Alpe Palù.

Find snow and snow park conditions at www.palupark.com/

Ice skating, a sport from bygone days that is a joy for couples

Winter also means ice skating. This traditional pastime offers fun and excitement. Valmalenco gives ice skating fans two different options – the Lanzada rink and the Caspoggio rink. These two outdoor rinks provide the perfect opportunity to enjoy skating while admiring Valmalenco's panoramic views.

Off-trail snowshoeing on fresh snow

With snowshoes on your feet, have an adventure in Valmalenco's incredible natural environment. Rediscover with your family the pleasure of walking through the woods of the valley in complete freedom, without schedules or the need for lifts. Tranquillity, encounters with wildlife and a snack in the sun are just a few of the surprises this activity has to offer.


In Valmalenco, relive the pleasures of childhood with a sledge ride

Grab a sledge to rediscover your inner child, experiencing the excitement that only a downhill sledge ride can offer. Thanks to its many high-altitude streets, Valmalenco gives you an opportunity to have fun with your loved ones. In the village of Campagneda, beneath the impressive Piz Scalino, enjoy an exciting, adrenalin-filled descent on the curving snow-covered street.

Learn more at www.sondrioevalmalenco.it