Experience a Romantic and Magical Valentine's Day in Valtellina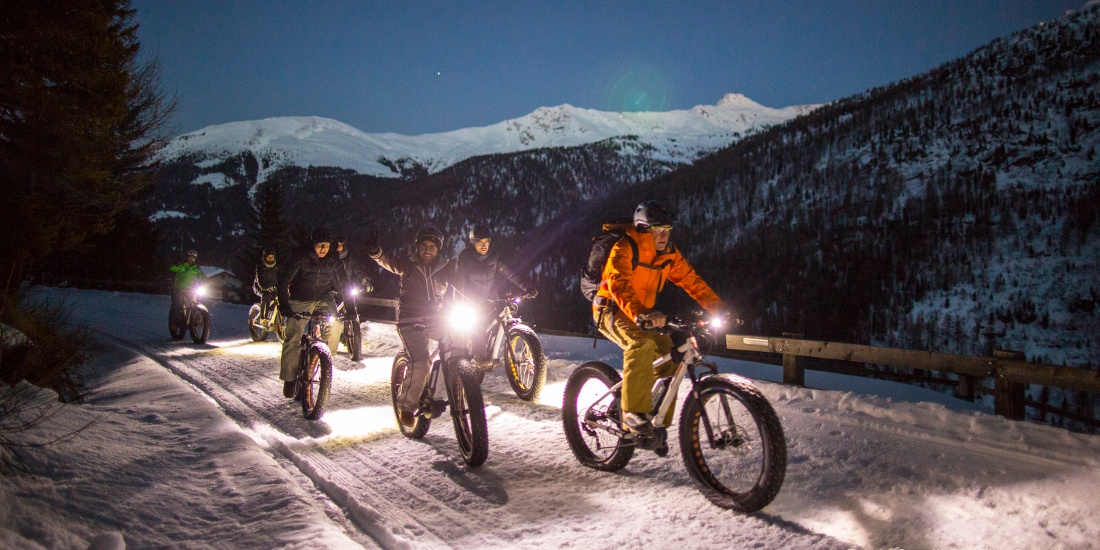 Valtellina is synonymous with a love of nature, good food and age-old traditions. The region has the perfect ingredients for a romantic weekend to charm all lovers. Read on for a few suggestions to make the most of Valentine's Day this year.

Romance and Nature: Embrace the Open Air
Valtellina is the ideal destination for nature lovers, sports aficionados and mountain enthusiasts, or anyone who wants to experience all the emotion of a unique holiday full of charms and possibilities.

In 2009, Val di Mello, a breathtakingly beautiful valley that runs perpendicular to Val Masino, became the biggest nature reserve in Lombardy. It's the perfect place to replenish your resources and reunite with your true self. The stunning scenery and magical silence are the stars here. Try donning snowshoes or a good pair of walking shoes and explore the track that winds through the valley.

The Stelvio National Park and Valmalenco are also beautiful settings for snowshoeing excursions under snow-dusted trees, with or without a mountain guide.

Sporty couples are well catered for in Val Viola (Valdidentro) and Valfurva with a night-time e-bike excursion in pristine settings followed by cocktails or dinner in a mountain refuge. The Centro Italiano Sleddog Husky Village (in Arnoga, Valdidentro) offers romantic self-driven sled rides with a team of Alaskan huskies in a fairytale setting..
Relaxation and Good Food: The Ideal Combination
At the QC Terme Bagni Nuovi in Bormio lovers can relax in the thermal baths or be pampered with a couples massage in a candle-lit and scented setting that creates a sense of harmony and total relaxation. Bormio Terme, Bormio's other spa centre, has a Salt Treatment Massage Ritual that is performed in a two-person cabin. The ritual is reputed to have a positive effect on the entire body thanks to the action of mineral-rich Himalayan salts.

Aquagranda Active You proposes the special package for 2 people "The Power of Love" which includes: 2 Daily entrances to the Wellness&Relax area; 2 Towels and 2 Bathrobes; 2 Love Drinks; Workshop for 2 people to learn basic hands massage techniques (after the workshop you can reserve for 30 minutes a cabin to put into practice what you learned) (reservation for both events is mandatory); AUFGUSS rituals during the day; Live Music. The price of "The Power of Love" package is € 110 for 2 people.

Preséf, the Michelin-starred "restaurant of emotions" within the agriturismo "La Fiorida" in Mantello, is a must for lovers of fine cuisine based on local culinary traditions. The agriturismo also has its own Spa where lovebirds can enjoy a candle-lit Ruby Red Aqva Diva Dead Sea Salts thermal bath accompanied with a chocolate fondue and fresh fruit.
Falling in Love… with Art
In honour of Valentine's Day, couples pay half price at the Civic Museum in Bormio. The museum, which is housed in the 17th-century Palazzo De Simoni in the historic centre of Bormio, has a rich historical, artistic and ethnographic collection that mixes important artworks with everyday objects.

For those who would like to discover Prehistory in Valtellina, the Rock Engravings Park of Grosio proposes a special offer on Saturday, February 10th and on Sunday, February 11th. In honour of Valentine's Day, couples pay just one ticket for visiting the Park.