What to do in Valtellina during winter
Looking for inspiration on where to get your winter fix this year? With pristine pistes and cosy wine cellars, Valtellina is a fine destination to explore with no shortage of exciting activities for all the family.
1. SNOW + SKIS = HAPPINESS
With more than 400 km of ski runs here in Valtellina, it's no overstatement to say that there is something on offer to please everyone, from family-friendly right through to hair-raisingly technical (think of the Stelvio run in Bormio), and not forgetting the valley's numerous snow parks. Fact: Livigno's Mottolino is considered one of the best in Europe.

But downhill skiing isn't the only winter sport that's thriving in Valtellina—cross-country skiers can skate or glide along a wide variety of routes in the valley, all of which are set amongst beautiful scenery.

Skiing in Livigno, the largest ski area in Valtellina
2. SNOWSHOEING & HIKES ON A WHITE CARPET
Getting your fill of reinvigorating fresh air while surrounded by stunning snow-covered sights has to rank amongst one of the top reasons behind a winter getaway. And what better way to appreciate the landscape up-close than by traversing it on foot, or even by snowshoe?

Beyond simply being the most authentic way to explore the snow-capped mountains in winter, snowshoeing also happens to be truly all-abilities, all-generations.

Snowshoeing in Valchiavenna - Pian dei Cavalli
3. GET FRIENDLY WITH SLED DOGS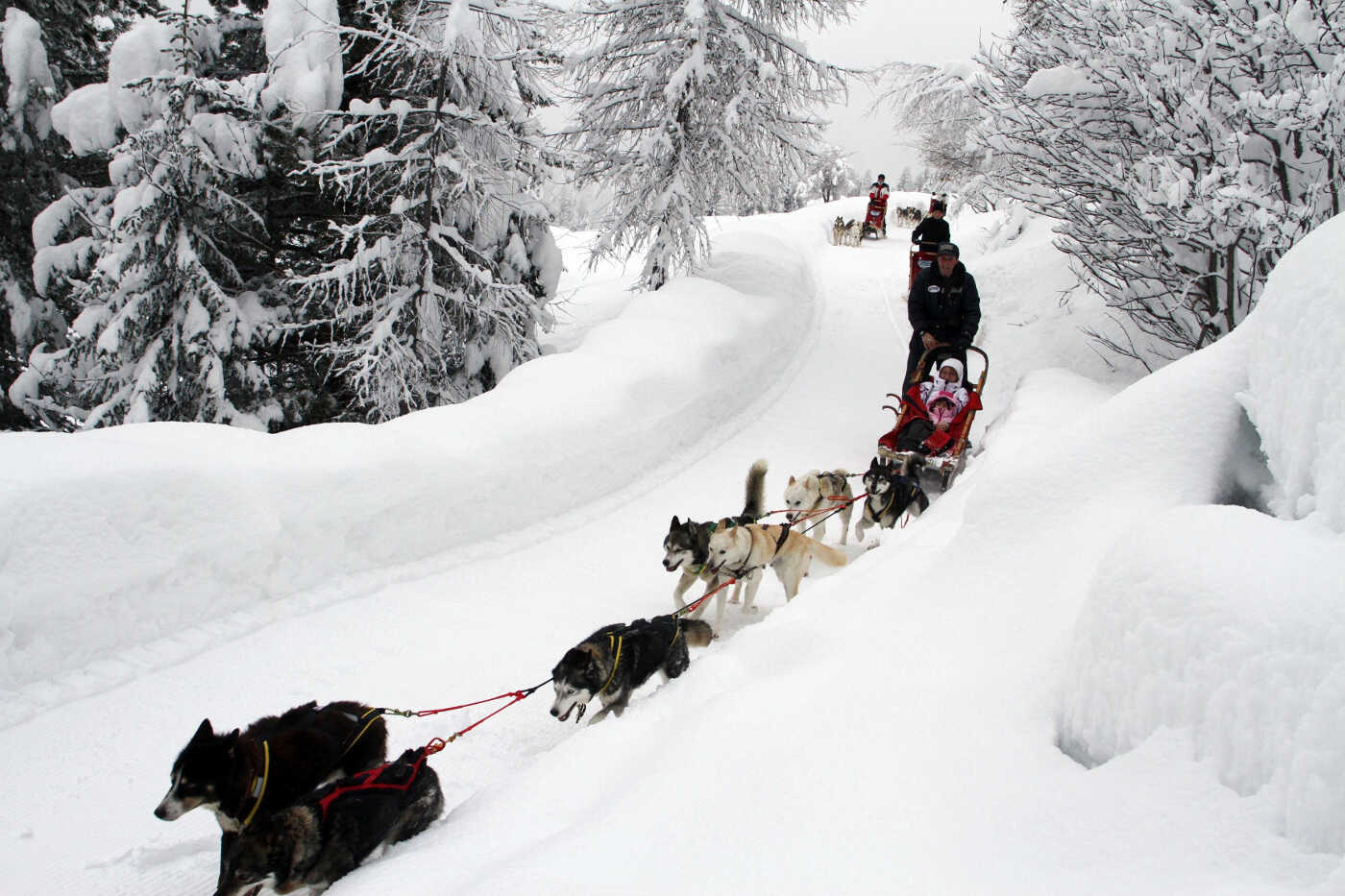 4. SKI MOUNTAINEERING
Out of all the things that outdoor lovers can do in winter, nothing comes close to the thrills delivered by ski mountaineering—a small sport that's a big deal in Valtellina. Whisking you through awe-inspiring scenery and making your heart pound not only by the effort but mainly by the beauty of the landscape, ski mountaineering can be practised throughout the valley: from Valfurva in the heart of the Stelvio National Park and the Ortles-Cevedale mountain range to Valmalenco with the famous Pizzo Scalino and other majestic peaks that form the Bernina massive, right through to the wilderness of Val Tartano, Valchiavenna and more.

Ski mountaineering in Valfurva - Valle dei Forni
5. A WINTER-WARMING SPA SESSION IN BORMIO
Just because you're on a winter getaway in Valtellina doesn't mean you have to be outdoors 24/7. Wellness is also high on the priority list, so make sure you allocate time to kick back and relax. Bormio's thermal baths are the ideal spot to do exactly this, unwinding both body and mind while dipping in and out of the luxuriant naturally heated pools as snow falls gently from above, draping a veil over the mountain peaks.

QC Terme Bagni Nuovi, one of the 3 spa centers in Bormio
6. TAKE THE BERNINA EXPRESS THIS WINTER
A listed UNESCO heritage site, the Bernina Express links Tirano to St. Moritz taking passengers on an enchanting train ride over a mesmerising mountainous landscape that tops 2,000 metres above sea level. Running all year round, it's hard to find the right words to capture the brilliance of this unmissable experience—try it for yourself!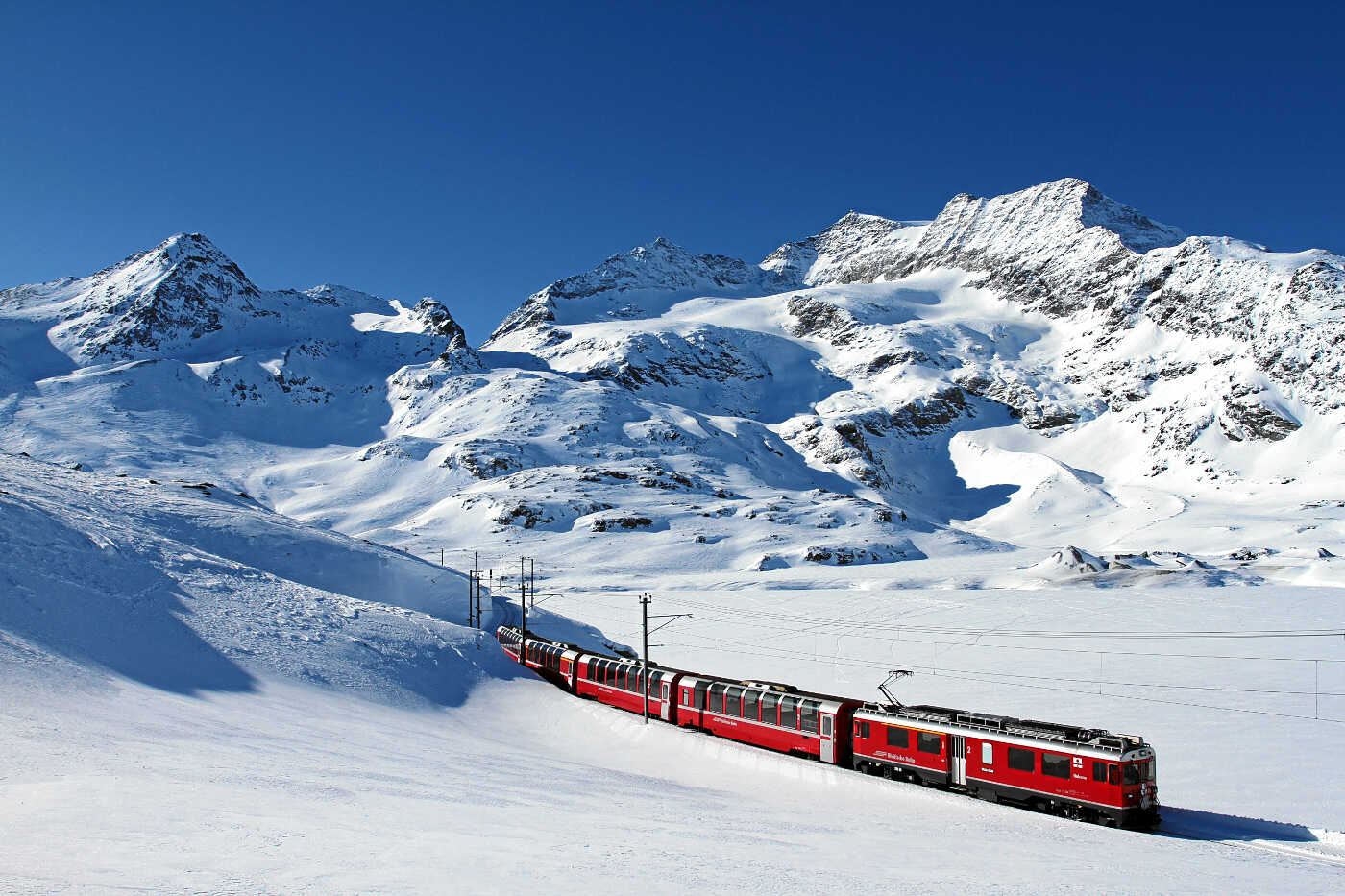 7. WINE AND DINE THIS WINTER
Pizzoccheri, sciatt, bresaola, formaggi – it all sounds so exciting, and it is! Local produce should feature highly on a winter holiday here, especially cheese like our Bitto and the Valtellina Casera. Food tastings are always a delight, and even more so when consumed in front of an open fire in a mountain hut with the snow whirling down outside.

When it comes to wine tastings and visits, these can be organised by local wine-makers throughout the valley so you can get to know the grape variety that produces our acclaimed wines on the steep terraces.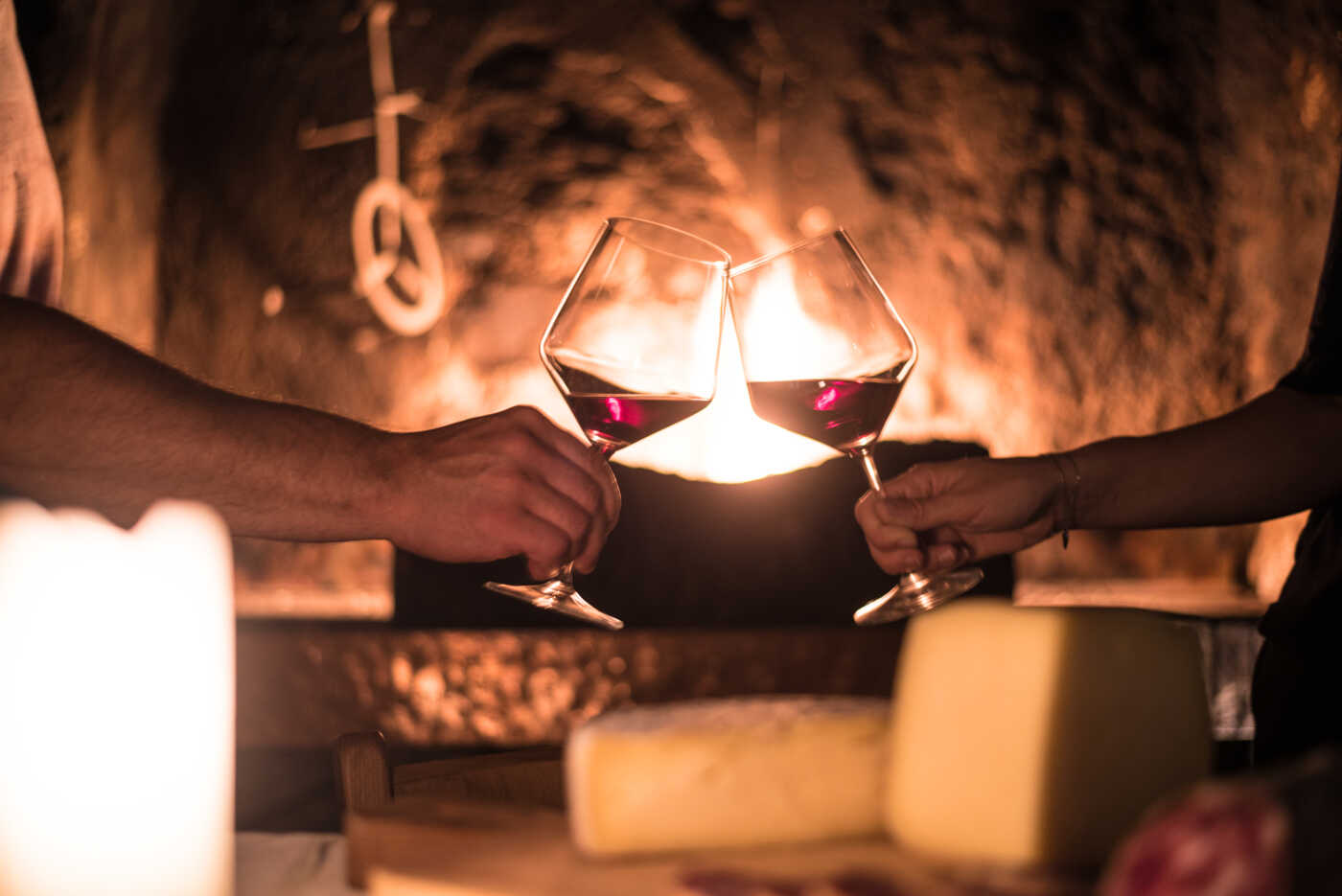 8. FAT BIKE, BIATHLON, ICE CLIMBING AND OTHER OUTDOOR ACTIVITIES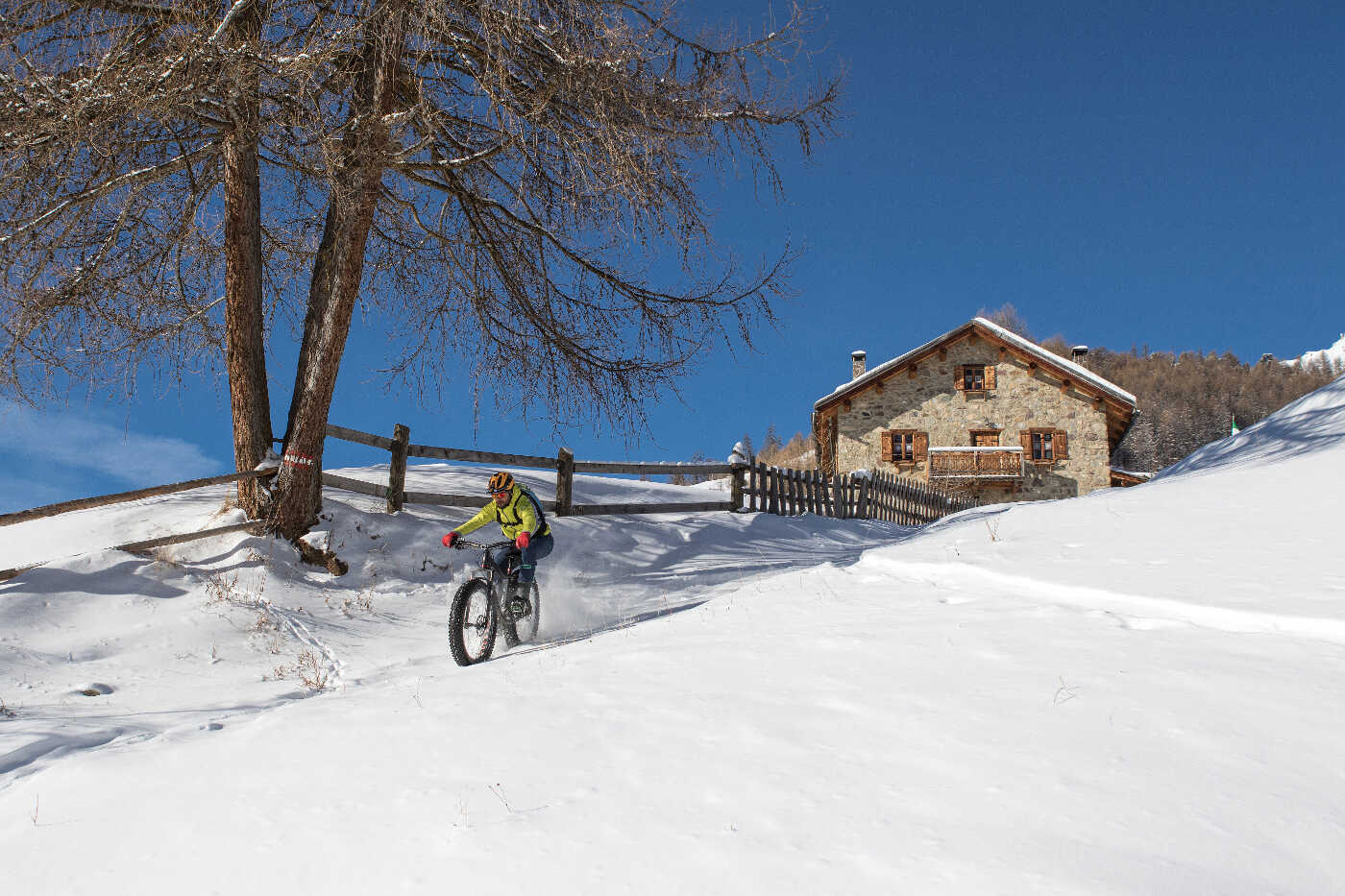 9. TAKE IN THE VIEWS
Perhaps the most obvious item on the list of reasons why to spend your winter holiday in Valtellina: the views.

Sure, the opportunity to explore and visit spectacular sites, breathe in the fresh mountain air and gorge on Instagram-worthy landscapes is high on any list, but there's a lot to be said for the simple beauty of looking out of your window and admiring the view. Once the sun has set, the valley is lit up with a sprinkling of villages like something out of a nativity scene and we think that's pretty special.
Livigno by night